Welcome to our new website!
You are looking at the results of Relaunch: 2014!
We are working with ReeSources, a Glen Allen firm, to help us bring to life our logo, website, social media design and collateral materials.
ReeSources is using the preliminary research and creative brief produced by the VPC Branding Committee, consisting of Gail Kent, chair, and volunteers Martha Stegar, Polly Elmore and Jennifer Drummond.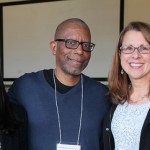 Are you are a journalist, PR person, freelance writer, author, blogger or other communicator looking for a compatible professional organization in Virginia – a place where you can learn how to market yourself and your work? A place where you can hone your skills through excellent professional development meetings? A place where you can make …
(read more…)
All members-only content is password protected. Please email President Gail Kent or anyone on the board for the access code.
To communicate with all VPW members, your name and contact information is on our rosters. These lists are available on the NFPW website and the VPC website. They are both protected by "members only" pages with passwords.
Members' email addresses are on the VPW newsletter list (Galley Pruf), so that you can keep up with new information. Good stuff comin' at ya!
If you do not want some or all of your information to be on this list, please send a note that you are "opting out." And you are free to use the list to contact others, but please keep in mind that you are agreeing to use the list ONLY for VPC business. (Using it for any other purpose is a federal offense. Really.)
We know you want to share articles, news, and book promotions, and we encourage you to use our FACEBOOK page for that. Also, please subscribe to our VPC blog! Sign up by entering your email in the window at the bottom left corner of every page. We'll have lots of new ways to share news.
For complete information about the VPW Foundation
Listed in approximate reverse order by publication of author's newest book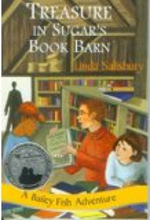 Two of Linda Salisbury's books in the Bailey Fish Adventure series have won top honors."Treasure in Sugar's Book Barn," won gold for Best Children's Fiction in the President's Book Awards sponsored by the Florida Publishers Association. And, her newest book, "Earthquake Surprise," took a bronze medal in the prestigious Moonbeam Children's Book Awards in the pre-teen fiction category.